Watching My Big Fat Greek Wedding. LOVE this movie. For some reason it is one of those movies I just put on and go about my business. Every time I watch it I laugh. This is the first time I've watched it where the proposal scene brought about a different feeling. Not--dang, why am I single. But--I know the feeling honey! I just love BC and can't wait to marry him!
This brings me to another point. I freaking hate wedding planning. Seriously, if it wasn't for our parents and wanting to have pictures (and I want the stupid white dress) we would seriously just go to the courthouse. I work with someone who did that. She and her husband got married and then a month later they got "married" again. I don't think anyone knows about the first one. That's awesome.
Wedding planning update: we have a photographer. That's it. We're getting married November 20th. Yeah, I know. I have a planner/coordinator, so that's a plus. Apparently she is in high demand and a girl that is getting married at my church THE WEEKEND BEFORE ME AFTER WE HAVE HAD OUR WEDDING PLANNED FOREVER ON NOVEMBER 20TH AND SHE IS STEALING MY VENDORS AND TELLING ME ABOUT THEM LIKE ITS SOME BIG DISCOVERY (ugh don't get me started) tried to get this girl to coordinate and she said she was too busy! Score one for SJ and BC!! We're meeting with a florist/decorator at the end of this week. We need: invitations, cakes, food, decorations, and I need a dress. Oh yeah, that white thing.
Since its been a while and I have new friends, I shall post things that we like and would like to copy for our own wedding:
Here's the reception location. Location of the Junior League. OF COURSE.
Don't have a picture of the church.
We LOVE LOVE this cake. My colors are navy and lime-ish green. (Yes, I am getting married in November, I don't care. And yes, I realize everyone on the planet has used those two colors this year. I picked them FIRST.) So, imagine the black as navy and the pink as lime-ish. And minus the weirdness at the top.
BC wants a guitar cake. I think that would be awesome. We just have to find someone to make one that won't be sucky looking.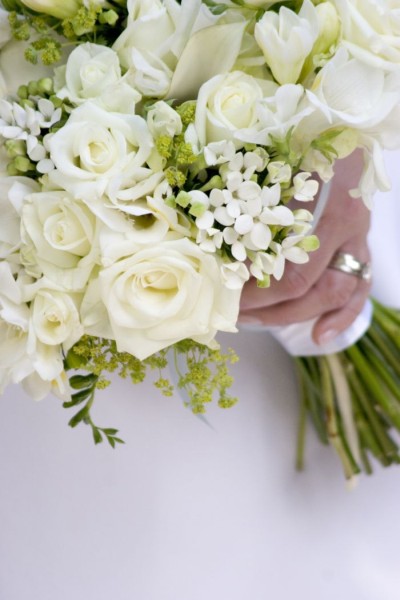 Something like this for the flowers. Although I am obsessed with hydrangeas. So there will probably be some green ones in there. All white bouquet for me. All green bouquet for the Jr. Bmaid.
And that's about it for pictures. I'm already exhausted from thinking about all this again today.
I'm also trying to clean over the next couple of days because I don't want BC to come home and think that he is marrying a slob. Although he kinda is. But I think he knows that. Reason # 485029458392 I'm marrying him: last week while I worked and he was home before his classes started, he CLEANED THE KITCHEN!! Yes, you read that correctly. He cleaned the kitchen. When other girls around me complain about their guys, I like to mention my man cleans VOLUNTARILY. I like to win games, including the game of conversation. Can you tell?